Recipe: Banana Bread
Ingredients
2 to 3 very ripe bananas, peeled
1/3 cup melted butter
1 teaspoon baking soda
Pinch of salt
3/4 cup sugar (1/2 cup if you would like it less sweet, 1 cup if more sweet)
1 large egg, beaten
1 teaspoon vanilla extract
1 1/2 cups of all-purpose flour
Instructions
Preheat the oven to 350°F (175°C)
Butter a 4x8-inch loaf pan.
In a mixing bowl, mash the ripe bananas with a fork until completely smooth. Stir the melted butter into the mashed bananas.
Mix in the baking soda and salt. Stir in the sugar, beaten egg, and vanilla extract. Mix in the flour.
Pour the batter into your prepared loaf pan. Bake for 50 minutes to 1 hour at 350°F (175°C), or until a tester inserted into the center comes out clean.
Remove from oven and let cool in the pan for a few minutes. Then remove the banana bread from the pan and let cool completely before serving. Slice and serve.
http://www.houseofhicks.com/2017/09/06/recipe-banana-bread/
I absolutely love this recipe and have been using it for YEARS! Easy as ever and tastes so good. My kids love it too and especially love helping me make it. Super excited to use my vanilla that I purchased while in Grenada (land of spices) last year!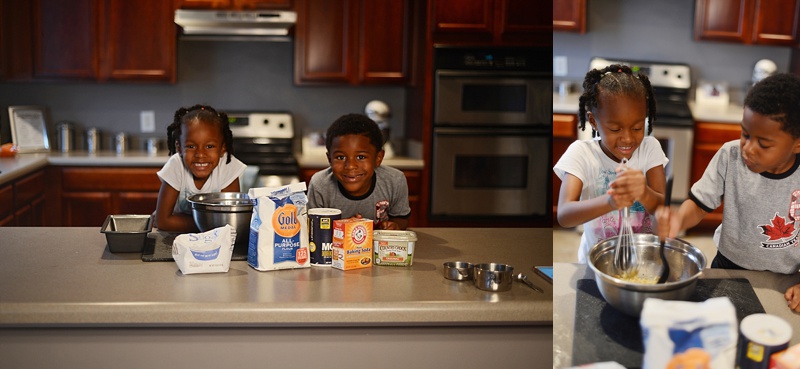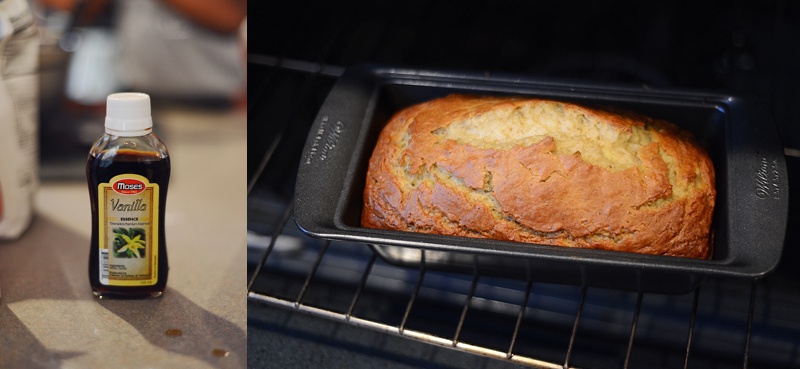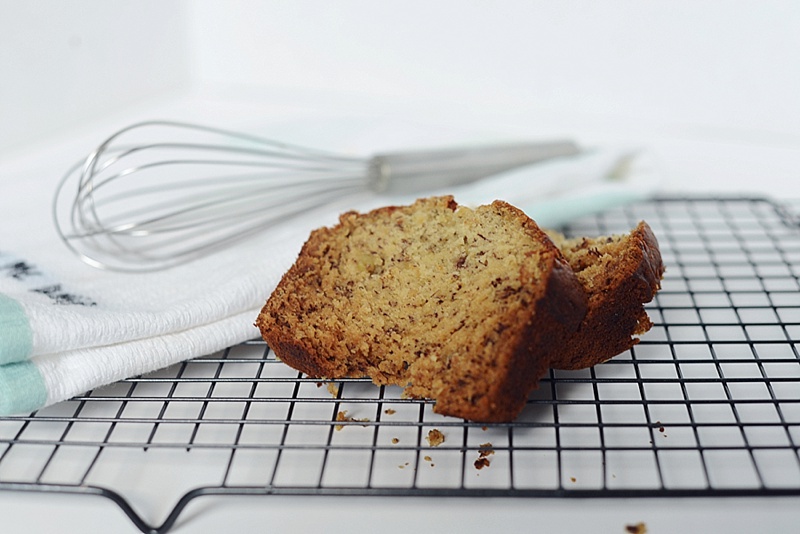 Original recipe from Simply Recipes.