Farewell Mr. President…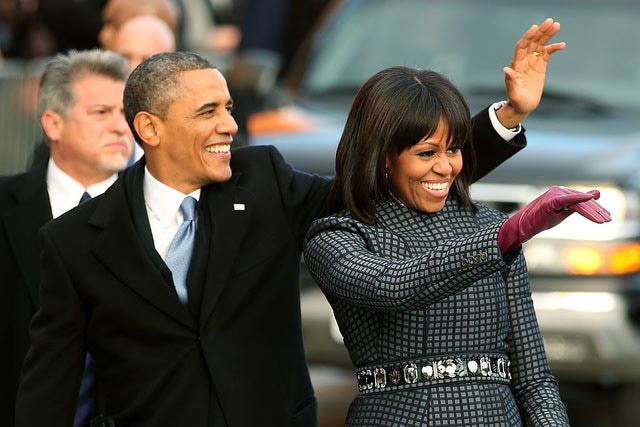 Seeing the President give his farewell speech last night left me with so many emotions stirring inside. Proud, happy, sad, joyous, a tad bitter and even as if an important piece of me was being taken away.
For most of you that don't know, I'm Canadian born but became an American citizen in 2006. One of the proudest moments when of my life to finally call the place I lived home and for it to mean something. I got to to cast my first vote in life for this wonderful man and became a part of history. I will never forget the day a stood in line on October 31, 2008 and cast my vote for you, only to continue that high by getting engaged the very next day. An unforgettable weekend indeed.
Mr. President and First Lady, you have served our country well and have made so many of us (near and far) proud of what you've accomplished and stood for over the past 4 years. Because of you, there have been many changes for the good and so many people will NEVER forget how you served this country with such grace and elegance.
While it will be hard to imagine anyone keeping up to the standard you've withheld, as. proud American citizen, I pledge to stay informed and do my part. Thank you for being the motivation this country so badly needed and for teach us that we can overcome anything no matter how many obstacles are thrown on our direction.
Thank you!
You will be greatly missed. Peace, love and blessings to you and your family always!
xoxo,
Renée